Followers

Posts: 301
Joined: Sat Apr 03, 2010 3:25 pm
Runescape Name: Superkid_987
Custom Title: Tank
triple post!@

got those off my dead clans site u can use if ud like
---
Retired Members

Posts: 1260
Joined: Sat Oct 16, 2010 5:52 pm
Runescape Name: Penguintin
Custom Title: TPL's #1 miner
Would have all except for the ones with Jad summon and quest stuff lol
---
Followers

Posts: 301
Joined: Sat Apr 03, 2010 3:25 pm
Runescape Name: Superkid_987
Custom Title: Tank
---
Followers

Posts: 37
Joined: Mon Sep 26, 2011 10:25 am
Runescape Name: EF ZeroX57
Custom Title: Extreme Gamer
Gj superkid they looked like the medal from my old clan
If I remember the clan was Endless Fate
You're a psychic
MY WORKS
---
Followers

Posts: 316
Joined: Mon Apr 25, 2011 7:43 am
Runescape Name: CrySev
Custom Title: Graphic Designer
LOL. With those many medals there will be some people who will have too much medals in their avatar and that will be ugly.. better make like some for 250 post+ 500+ and 1000+ and not too much.
"tickle tickle!" - Mathe
---
Retired Members

Posts: 1197
Joined: Sat Mar 27, 2010 12:09 pm
Runescape Name: Mathedes
Custom Title: Kinda crazy
Location: Maryland, USA
You should move those to another thread, but they are pretty awesome Super.

I think I lay claim to 16 medals at most.
---
High Council

Posts: 1488
Joined: Sun Apr 25, 2010 6:00 pm
Runescape Name: Oh God Ebola
Location: ouuuuuuuuuuuu
Contact:
Have all but winning a Slayer competition. Pretty sure the only one I've been in Jamie was determined to hit 16m exp =/
Old School Sig

As of quitting newscape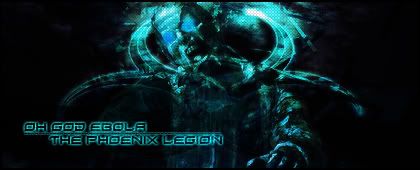 ---
Retired Members

Posts: 3930
Joined: Sat Dec 12, 2009 4:59 pm
Runescape Name: .
those are same ones that al has lol XD
---
council

Posts: 3437
Joined: Mon Jan 18, 2010 8:48 pm
Runescape Name: tuck815
Custom Title: BEAST
Location: in front of the computer
I think I could gain almost all besides the slayer comp firecape and quests one
---