Retired Members

Posts: 336
Joined: Sat Jan 08, 2011 12:16 am
Runescape Name: Veniial
Custom Title: TPL's First Elder
Location: St. Catharines, Ontario
So I was at a Summoning shop, and I meant to buy 500 Spirit Shards, but instead, I accidentally bought Spirit Shard PACKS. Gf 3m. So now, I have to spend a good 2 hours selling them back because Failgex decided to make it sellable in only increments of 50. FML?
---
Retired Members

Posts: 1260
Joined: Sat Oct 16, 2010 5:52 pm
Runescape Name: Penguintin
Custom Title: TPL's #1 miner
LMAO I did the same thing with 10m. Took a few days to sell it back
---
High Council

Posts: 1488
Joined: Sun Apr 25, 2010 6:00 pm
Runescape Name: Oh God Ebola
Location: ouuuuuuuuuuuu
Contact:
You'll use it eventually, have fun training summ!
Old School Sig

As of quitting newscape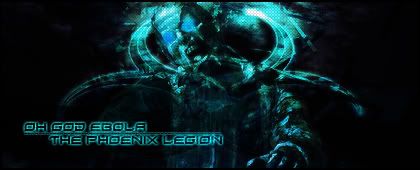 ---
Retired Members

Posts: 207
Joined: Fri Aug 13, 2010 3:29 pm
Runescape Name: vash swift
Custom Title: no remorse
Location: daytona beach fl
lol spend more and go for the 99!!! come on you can do it!!! good luck
---
council

Posts: 3437
Joined: Mon Jan 18, 2010 8:48 pm
Runescape Name: tuck815
Custom Title: BEAST
Location: in front of the computer
keep them you will need them for summoning in the future
-DAVID (tuck815)
---