Retired Members

Posts: 346
Joined: Tue May 25, 2010 11:02 am
Runescape Name: Prebail
Custom Title: Fix Up, Look Sharp
Location: MADchester
Contact:
Fmi wrote:its not totally original

He's using the tune from fresh prince of bel air
Nooooo, Fresh was just a.....template!
---
Retired Members

Posts: 71
Joined: Sun Oct 17, 2010 5:13 pm
Runescape Name: Ballywho1
Custom Title: Remember The Name
I thought of that, he stole it from me
---
Followers

Posts: 86
Joined: Thu Sep 02, 2010 3:48 pm
Runescape Name: Olivine City
Custom Title: Turd in your skivies
Location: Skullcrusher Mountain
LMAO. That's awesome.
I like to make up songs like that sometimes. But this is one of the best I've heard.
---
Retired Members

Posts: 27
Joined: Fri Sep 10, 2010 8:48 pm
Runescape Name: Gimingo
Custom Title: The Epic
lmao turrets thats awesome:P
---
High Council

Posts: 1488
Joined: Sun Apr 25, 2010 6:00 pm
Runescape Name: Oh God Ebola
Location: ouuuuuuuuuuuu
Contact:
Massive gravedigging o.o
Old School Sig

As of quitting newscape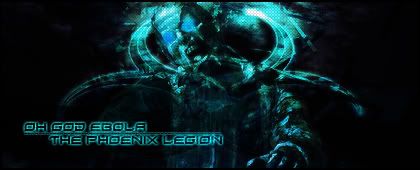 ---
Followers

Posts: 90
Joined: Thu Nov 04, 2010 10:42 am
Runescape Name: ericcoet
Custom Title: Eric
just epic

---